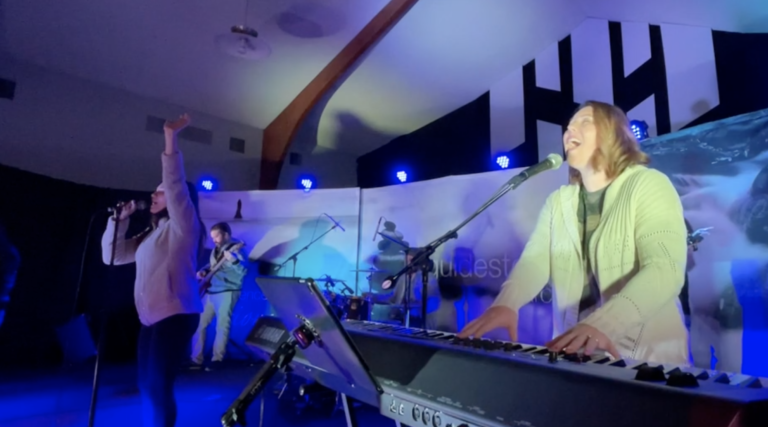 Worship at Guidestone Church is all about sharing our love for God with him and one another. It is an exercise in discovery and rediscovery of just how wide and how long and how deep is the love of God for us. It is an individual and corporate expression of thanksgiving, joy, and dedication for our heavenly father. When you step into a worship service at Guidestone Church, there is one focus…Jesus.
Our worship experiences are designed to give everyone the opportunity to discover the victorious life found in Jesus. From those who have been in church their whole lives to those who are stepping in with all kinds of questions for the very first time, we want you to feel like you have ample opportunity to awaken to the reality of this God who created us and who loves us. 
There are many ways we endeavor to share this good news with you. From vocalists, band members and sound technicians, to video, lighting, and drama production, every aspect is carefully thought through to make sure that the space and messages allow you to seek the truth and meet with God.
If you have questions, please reach out to us! We love to talk about Guidestone Church! You can reach our Worship Pastor at kim@guidestone.church.
Volunteer in the Worship Arts Department!
Also, if you are interested in using your talents in the Worship Arts department, click one of the links below to find out more about the opportunities we have available and to submit an application.