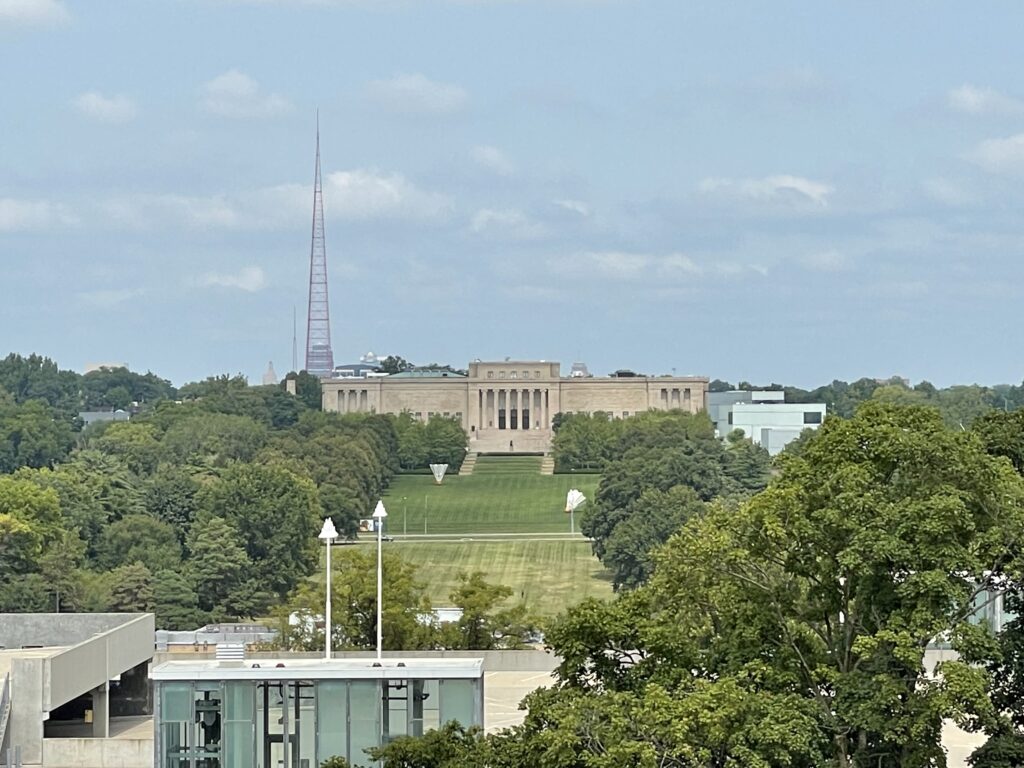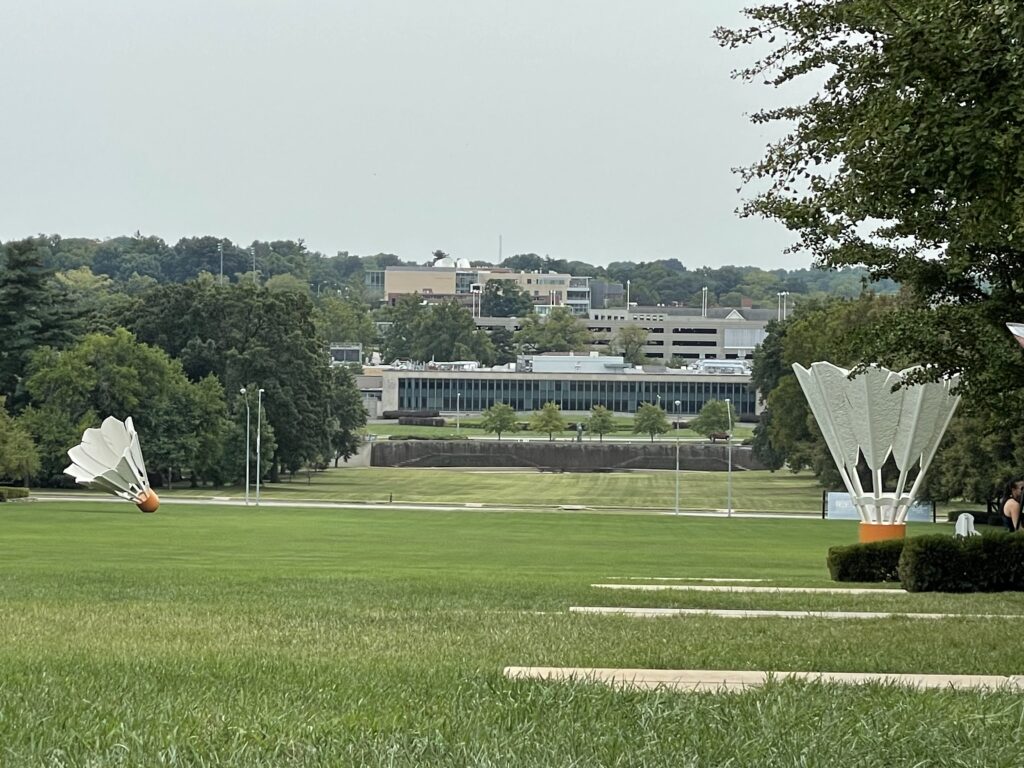 This past week, I began the process of earning my Doctorate of Ministry and I have to say that it was a great start. My professors and the people in my cohort have been amazing.
We spent this week together in Kansas City at Nazarene Theological Seminary in the classroom and in the classroom of life. It was truly a beautiful time as we learned about one another and the program as well as engaged the lessons brought about by our instructors.
On one occasion we were out and about and we had lunch on the top of one of the buildings in Kansas City. It overlooked the Museum that we were going to the following day. From our perch above the city, we could see the building clearly but it looked very small from where we were at that time. I knew that we would get to the museum but I also knew that it would take some time before we got there.
The next day we went to the museum and stood in front of it looking back at where we had eaten the day before. It was tough to pick out the building but with a little help from our instructor, we finally were able to see the top of the building among the others where we ate lunch.
As I looked at the two pictures today, I realized that this is a great metaphor for the program I have started. Right now, the future looks small because it is so far away, but it is clear. I know what the goal is and I am moving toward it and I know that some day, I will look back on this moment and it will seem small.
Such is life. Journeys begin and end. We long to complete the journey and get to the destination but so much takes place in the in-between. The work is done in the in-between. The journey will be great and I am excited for it but I know that just like every other journey I have taken, it will come to an end and what lies ahead will be a new chapter.
Whatever journey we are on, this reminder is a bit of an equalizer. If the journey has been rough, there will be an end and a new beginning, thus giving us hope. If the journey has been great, it is tempered by the reality that this journey will come to an end and we need to be prepared and not take ourselves too seriously nor take it for granted. And, by the grace of God, we will end this journey of life well and faithfully and embark on a new one eternally with our lord and savior, Jesus Christ in the world to come.